Tuning of rotary and diverter valves
More than just repairs.
Tuning means optimising the operation and lifespan of a rotary or diverter valve by applying innovative technology. Tuning always follows a diagnosis of the nature of the damage to your rotary or diverter valve and the specific characteristics of your production process. Our engineers then examine which adjustments or surface treatments will be appropriate for your rotary or diverter valve to prevent problems such as downtime and extend its lifespan. Tuning may involve the following procedures: - adjustments to the steel structure - adjustment of the type of seal - composition adjustment - application of a wear-resistant layer and/or anti-adhesion coating. Uptivalves can also ensure that your rotary valve complies with the ATEX 94/9/EC standard. A rotary or diverter valve that has been tuned by Uptivalves guarantees an improvement of the production capacity and significant cost savings through a longer life span. In short, tuning will ensure a clear increase in revenue from your production.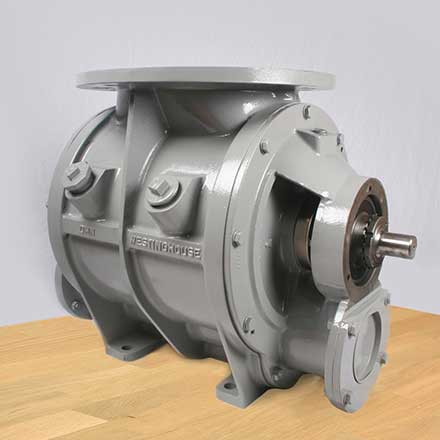 Damage
assessment reports
Our in-house engineering office will prepare a damage assessment report of your rotary or diverter valve. This report will map the parts that are subject to wear. This, together with your answers to our questionnaire about your production process, will help Uptivalves to make the correct diagnosis. It allows us to propose appropriate measures.
Adjustment
steel structure
In some cases, we recommend an adjustment of the steel structure of the rotary or diverter valve. Uptivalves can apply hardfacing to achieve very hard, wear-resistant layers, which are much harder than the original or what is usual in the sector. Uptivalves can apply hardfacing using various methods and alloys.
Adjustment of
type of seal
A leaking seal is a common problem. In this case, Uptivalves will improve the seal by adjusting the seal or shaft. We will adjust and test the seal to high precision.
Coating
Wear-resistant layer
To extend the lifespan of your rotary or diverter valve, we can apply a wear-resistant coating. Our engineers will determine which coating is appropriate. Uptivalves has specific know-how in this field and has developed coatings for various applications.
Anti-adhesion
coating
Product that sticks to a rotary or diverter valve is often the cause of production downtime. We can apply an anti-adhesion coating to prevent this. If you want to stop product sticking to a valve, we will apply an anti-adhesion coating to the outside. We can apply this anti-adhesion coating in combination with a wear-resistant coating.
Innovative solutions
Industry 4.0
Within the framework of Industry 4.0, Uptivalves designs innovative applications tailored to your specific needs. We use sensors to detect running-in, bearing damage, temperature, etc. This makes it possible to, for example, monitor the contact of the rotor with the housing and prevent metal from entering the food chain.